Well it just goes to show that you have to be careful of what you put on social media.
George Mason, 35, aka HungYoungBrit and Nicholas Mullan, 24, from Belfast but known as Toby on an escort site, and a third unknown man filmed themselves in July 2017 having sex on the London Underground.
In February 2018 George Mason put a clip of the film on his twitter feed, which was seen by many. A gay man who saw it, thought that had crossed the line of what was acceptable behaviour and the incident was reported to the police.
I actually saw the full film several weeks ago and was surprised how far they went and how in the open they were. The carriage was originally empty but passengers did get on at various stops along The Northern Line.
And now the verdict of the court case is in.
George Mason  and was sentenced to an 18-month community order and fined £1,000 with court costs of £170.
Nicholas Mullan was not fined but told to pay £170 court costs and carry out a 12-month community order.
Both admitted the charge of outraging public decency
Magistrate Lucinda Lubbock was shown stills of the sex acts and said: "This was a very unpleasant and serious offence on the public underground." she added: "This is a lesson to both of you. You have been humiliated in the court of social media."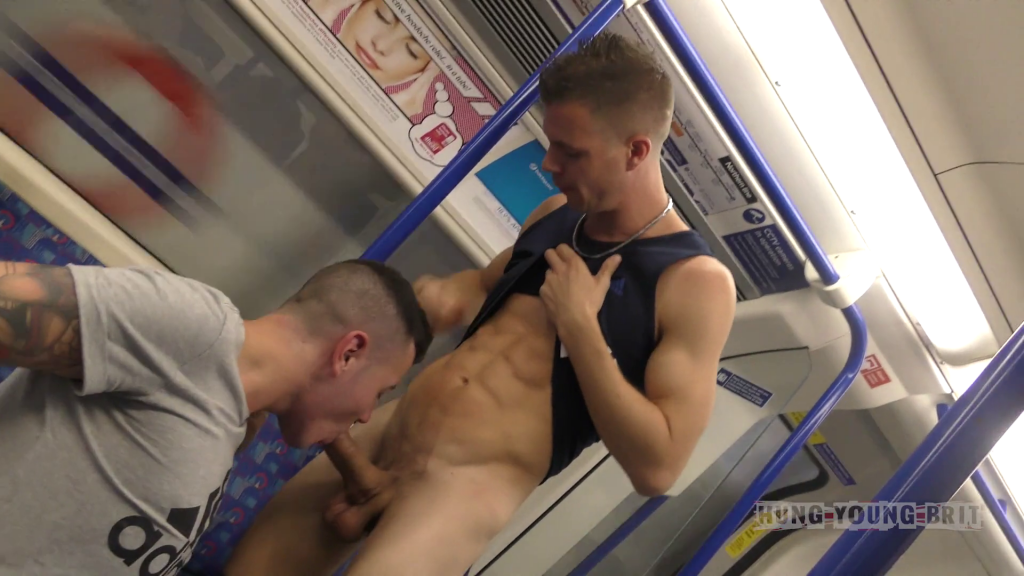 If you can cope with pop-ups and all the other crap that comes from a porn website, the full video can be seen here:
Extremely HIGH risk sex LIVE on busy London Underground
Some links to the story in the UK press.
BBC News Website – A trustworthy, independant and balanced news source
The Daily Mirror Website – Left wing biased tabloid bullshit
The Daily Mail Website – Right wing biased bullshit, it takes itself seriously while reporting on sensationalist, sometimes absurd stories.
The Sun – Tabloid, right wing leaning, reports garbage and sensationalises stories likes it's second nature
George Mason was also part of a BBC Three programme called "Queer Britian". Episode five is called "Porn Idols" where they head into the world of queer porn and meet the producers and performers bringing different sexuality and identities to the screen. George Mason is part of the segment on "Chav Porn". You can also check out the article "In defence of 'chav porn'".